Medical Assistant Schools Near Me
Medical assisting is a rapidly growing field in the United States, and there are many schools and programs across the country offering training in this area. With the increasing demand for healthcare services, the need for skilled medical assistants is higher than ever. Online medical assisting programs have become a popular option for those who want to pursue this career path due to their convenience and flexibility. In this article, we will discuss the different types of medical assistant programs available and the advantages of online programs.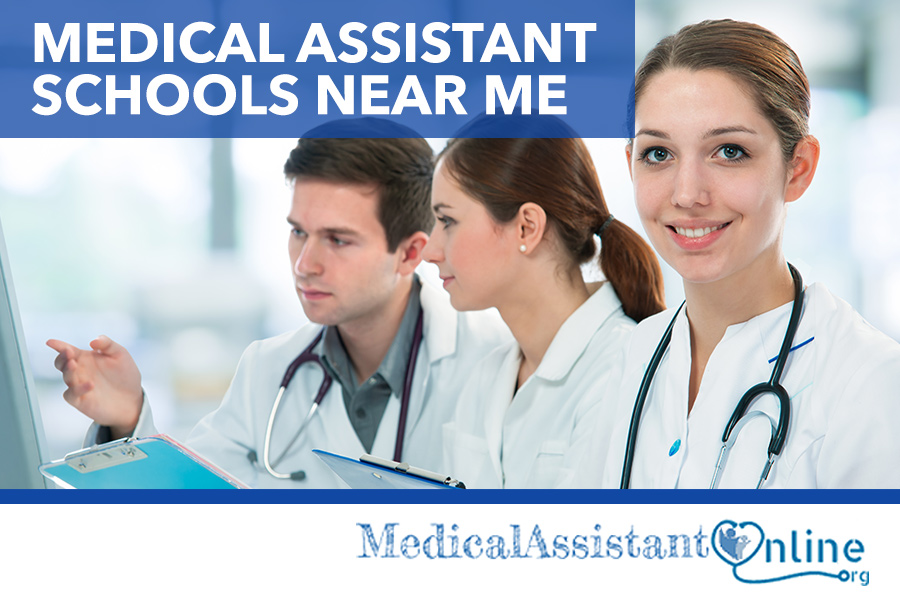 Schools with Medical Assistant Programs
Medical assisting programs are offered at various schools including community colleges, vocational schools, technical institutes, and universities. The length of these programs ranges from several months to two years, depending on the school and program. The curriculum typically covers medical terminology, anatomy and physiology, pharmacology, medical law and ethics, medical office management, and clinical procedures. The cost of these programs varies based on factors such as the type of school, program length, and location.
There are two main types of medical assisting programs offered by schools: certificate/diploma programs and associate's degree programs. Certificate/diploma programs typically take around 9-12 months to complete and focus on the core skills needed for entry-level medical assisting positions. Associate's degree programs, on the other hand, usually take two years to complete and provide a more in-depth education. In addition to this, students can often select programs that align with the type of medical assistant they wish to pursue, whether that's administrative, clinical, or specialty areas. Perhaps you're already a medical assistant. If that's the case consider researching an MA to RN program.
Online medical assistant programs have become increasingly popular in recent years. These programs offer a flexible and convenient alternative to traditional in-person programs. Online programs often provide students with access to course materials and lectures on-demand, allowing them to complete coursework on their own schedule. This flexibility can be especially beneficial for those who have work or family commitments.
Medical Assistant Program Accreditation
Accreditation is an important aspect to consider when selecting a medical assistant program. Accreditation ensures that a school or program meets certain standards of quality and rigor. The Commission on Accreditation of Allied Health Education Programs (CAAHEP) and the Accrediting Bureau of Health Education Schools (ABHES) are the two main accrediting bodies for medical assistant programs in the United States.
Employers typically prefer to hire graduates from accredited programs, as it indicates that they have received a quality education and possess the necessary skills and knowledge to succeed in the field. Additionally, accreditation is often required for students who wish to transfer credits or pursue further education in the future.