Dermatology Medical Assistant Careers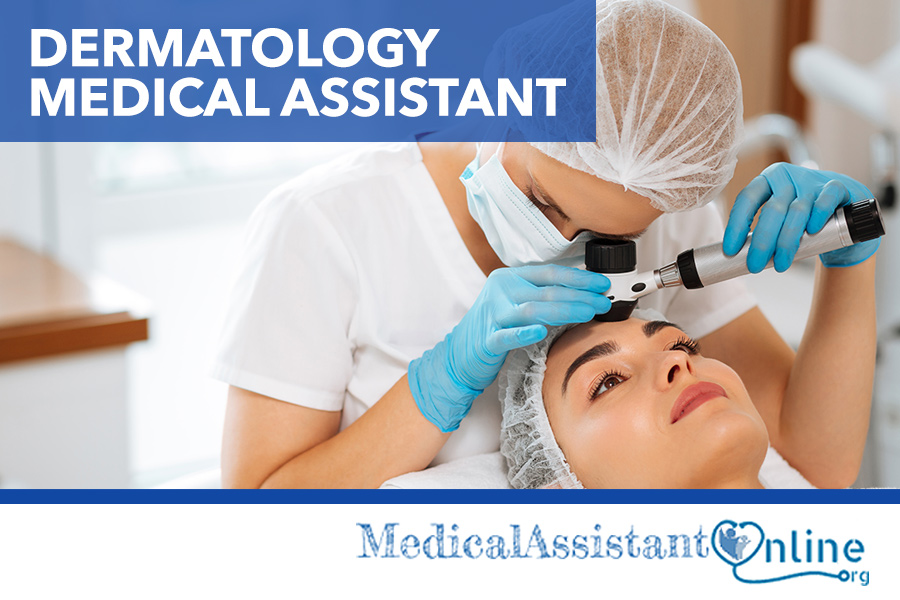 If you've ever been to the doctor, you've likely been helped by a medical assistant. Medical assistants assist doctors and their patients by scheduling appointments, organizing paperwork, and preparing patients for medical procedures. Like many other specialists, dermatologists have their own medical assistants to help them with the medical process. If you've ever wondered what it may be like to work in this special field, or are curious about how to become a dermatology medical assistant, this guide will help you find the resources you need.
What Does a Dermatology Medical Assistant Do?
The tasks of a dermatology medical assistant will vary depending on the workplace and employer, but typically these tasks will look like:
Prepare patients for dermatological procedures and assist the dermatologist during the procedure
Take patient medical histories and document any skin conditions or symptoms
Perform routine skin care procedures, such as cleaning and dressing wounds, removing sutures, and changing bandages
Educate patients on proper skin care techniques and provide information on the management of skin conditions
Schedule patient appointments and manage patient records
Assist with administrative tasks, such as billing and coding, as needed
Sterilize and maintain medical instruments and equipment
Provide support to the dermatologist and other healthcare professionals as needed
Ensure that patient privacy and confidentiality are maintained at all times
What Education Do I Need to Become a Dermatology Medical Assistant?
There are currently no legal restrictions in place for dermatology medical assistants who have not enrolled in a training program or achieved an associate's degree or certificate. However, you may want to consider these options, along with formal MA certification, as they will give you an edge when it comes to applying for dermatology medical assistant jobs. It will also prepare you for the fast-paced and sometimes stressful conditions that dermatology medical assistants must work under. Many times, a training program or degree program will include a hiring process where recent graduates can immediately become hired, or at the very least, be connected with potential employers.
Where Does a Dermatology Medical Assistant Work?
Simply put, dermatology medical assistants work in areas where there are dermatologists to assist. Some examples include:
Hospitals with dermatology sections
Dermatology clinics and offices
Research institutions
Cosmetic dermatology practices
What Is the Average Salary for Dermatology Medical Assistants?
Dermatology medical assistants make considerably good pay amongst other medical assistant specialties—usually between $41,711 and $48,854 per year, according to Salary.com. The exact amount that you'll make will really depend on several factors such as location, education, experience, and certification.
What Is the Job Demand for Dermatology Medical Assistants?
According to the Bureau of Labor Statistics, there is particular demand for medical assistants of all specialties and will be for many years. This is largely due to population aging, increased access to medical care, and advancement in medical technology.