Administrative Medical Assistant Careers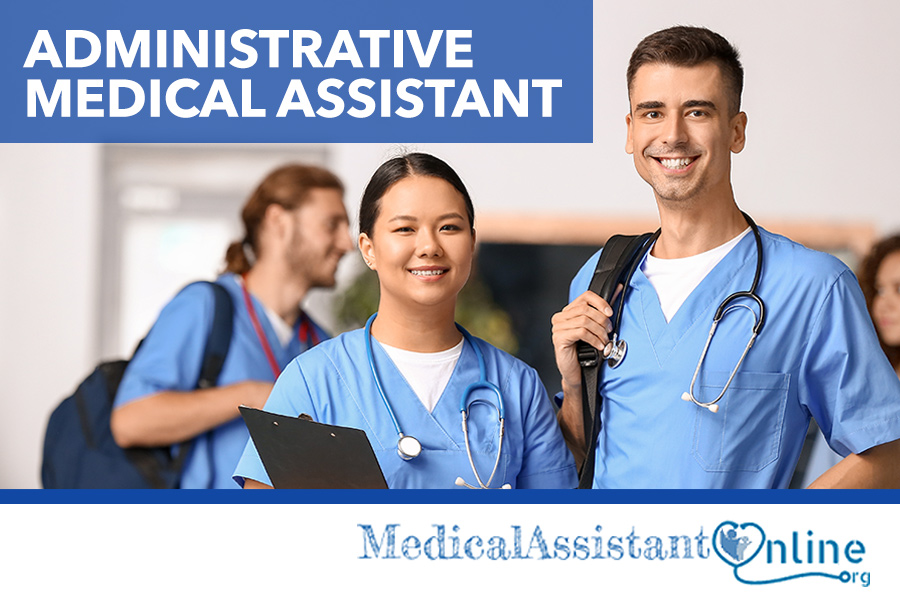 Are you interested in starting a new career in the medical field but hesitant to be directly involved with patient procedures or treatment? Do you consider yourself to be an organized, behind-the-scenes person? A career as an administrative medical assistant might be the right fit for you. Below is a detailed guide to ensure you have all the necessary tools to begin this exciting new career path.
What Do Administrative Medical Assistants Do?
An administrative medical assistant is responsible for aiding in a variety of behind-the-scenes tasks that keep the medical office running efficiently. While other types of medical assistants will assist with tasks such as medical procedures or lab work, an administrative medical assistant will usually assist with things such as:
Managing paperwork
New patient intake
Greeting and directing patients/visitors
Scheduling appointments
Organizing important documents
Maintaining supply inventory
Answering/returning phone calls
Data entry
What Education Do I Need to Become an Administrative Medical Assistant?
One of the many benefits of becoming an administrative medical assistant is that the education required to start your career is very lenient. There are no state or federal laws requiring a degree or license as an administrative medical assistant, apart from a high school diploma, but some administrative medical assistants may choose to get a certificate, diploma, or associate's degree to give themselves an edge in the application process.
Admissions Requirements
Should you choose to go through with a certificate/diploma or associate's degree in medical assisting, the process for applying is pretty straightforward. You will need the following things:
High school transcripts
A completed application
Immunization records
A written essay
Personal/professional references
Administrative Medical Assistant vs. Clinical Medical Assistant and Specialty Medical Assistant
All medical assistants perform the important task of aiding the medical process in one form or another. As an administrative medical assistant, this will look less hands-on than a clinical medical assistant, whose job is to assist lab techs with specimens or to take patient vitals. Administrative medical assistants perform a range of tasks to ensure the smooth operation of healthcare facilities.
Similarly, medical assistants who focus on a particular specialty may also have much more direct doctor and patient interaction than an administrative medical assistant, who is more likely to be filing paperwork than administering a blood test. Specialty medical assistants can be found in areas such as:
How Much Do Administrative Medical Assistants Earn?
The salary for an administrative medical assistant is typically lower than most jobs in the medical field, but there is usually less training and education needed to get started. There is also a likelihood of a price increase once you've been working as an administrative medical assistant for a few years.
According to the Bureau of Labor Statistics, administrative medical assistants make $17.88 per hour (or $37,190 annually) on average and can make as much as $23.16 per hour (or $48.170 annually).