Neurology Medical Assistant Careers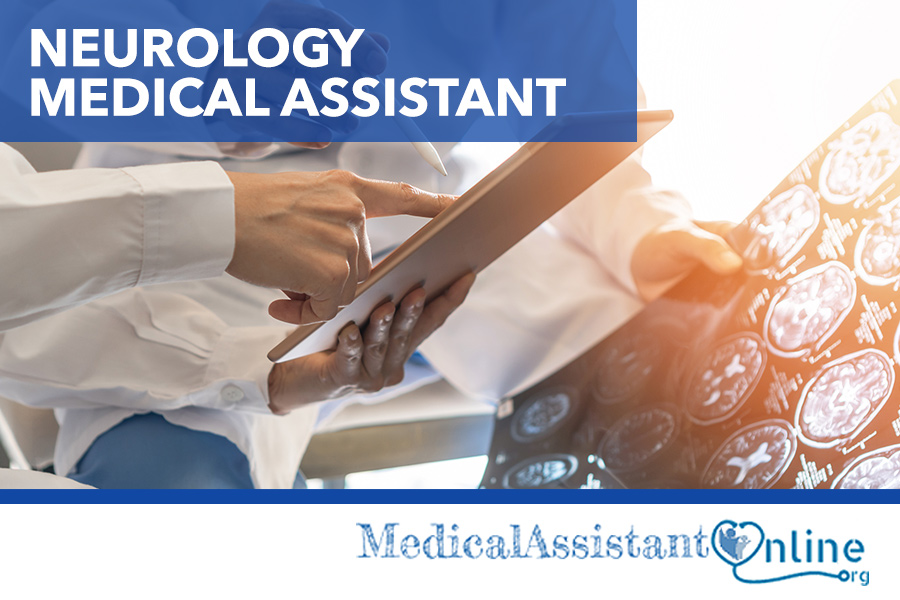 If you've considered an entry-level career in the medical field, chances are, you're familiar with medical assistants and the role they fill by assisting both doctors and patients during the medical process. There are many specialized medical assistants. If you have a particular interest in neurology and illnesses and conditions of the brain, you may find a rewarding career waiting for you as a neurology medical assistant.
What Does a Neurology Medical Assistant Do?
Medical assistants help with many tasks in a medical setting. Neurology medical assistants work in medical offices or clinics that specialize in the diagnosis and treatment of neurological disorders. They assist neurologists and other healthcare professionals in providing patient care. Their specific duties may vary depending on the employer and the scope of the practice, but typical responsibilities of a neurology medical assistant include:
Preparing examination rooms and waiting rooms
Taking down patient medical histories
Performing neurological tests
Providing information on medications and other procedures
Maintaining patient records and scheduling appointments
Preparing a patient for neurological procedures
What Education Do I Need to Become a Neurology Medical Assistant?
You may be excited to find out that there are no U.S. mandates that require medical assistants of any kind to complete any formal education. This surely makes it easier for medical students to get started and immediately enter the workforce. However, there are many reasons why you may want to consider getting an education voluntarily in order to better prepare yourself for the job. A neurological medical assistant position is a challenging one, and undergoing an associate's degree or certificate program in medical assisting will prepare you with first-hand experience so that you have all the tools you need to succeed.
Secondly, obtaining certification as a medical assistant will also help you when it comes time to apply for jobs. Not every applicant will be equipped with formal training and official certification, so this will make you more desirable to potential employers.
Where Does a Neurology Medical Assistant Work?
As a neurology medical assistant, you will typically work in environments where you can assist in the diagnosis and treatment of neurological disorders. These settings can include outpatient clinics or inpatient hospital units, and the work environment can vary depending on the employer and the scope of the practice. Some examples are:
Neurology clinics
Hospitals with neurology departments
Private neurology practices
Rehabilitation centers
Research facilities or academic institutions
Outpatient surgery centers
Primary care offices with a focus on neurology
Urgent care clinics with a focus on neurology
What Is the Average Salary for Neurology Medical Assistants?
With a $79,803 yearly salary, neurology medical assistants make slightly more than most other specialty medical assistants. According to ZipRecruiter.com, some neurology medical assistants may make as much as $196,000 per year in higher-paying states where neurology medical assistants are more needed.
What Is the Job Demand for Neurology Medical Assistants?
According to the Bureau of Labor Statistics, there is particular demand for medical assistants of all specialties and will be for many years. This is largely due to population aging, increased access to medical care, and advancement in medical technology.