Medical Assistant Resume Guide
As a medical assistant, your resume is an important tool for showcasing your skills and experience to potential employers. A well-written resume can help you stand out from other applicants and increase your chances of getting hired as a medical assistant. In this guide, we'll provide tips and advice for creating a winning medical assistant resume.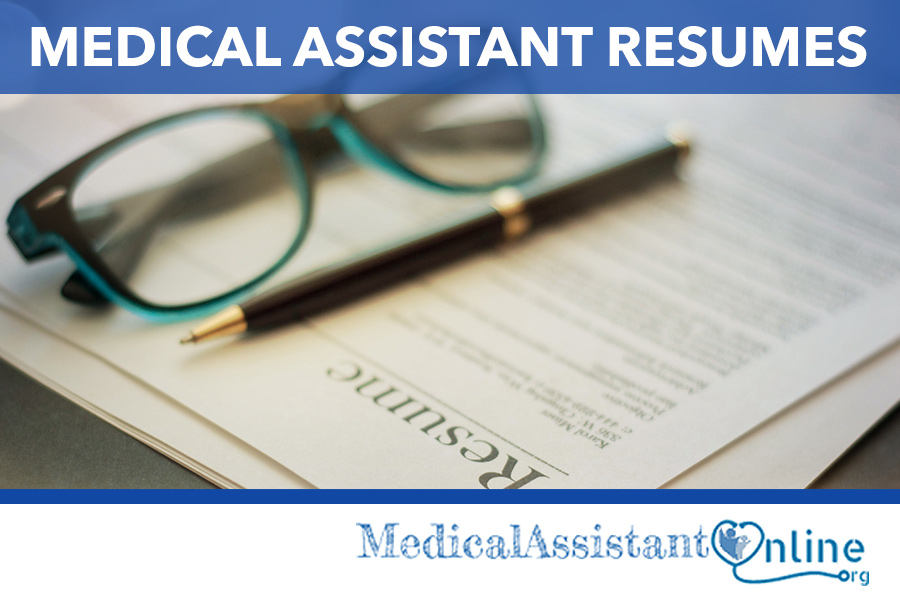 Basics of a Medical Assistant Resume
Your medical assistant resume should be concise, easy to read, and well-organized. It should highlight your most relevant skills and experience, while also showcasing your personality and professionalism. Remember that your resume is often the first impression that potential employers will have of you, so it's important to make it count.
Keywords
When writing your medical assistant resume, it's important to include relevant keywords that can help you get noticed by applicant tracking systems (ATS). Some important keywords to include might include medical terminology, patient care, medical records management, and administrative support. Here are some other keywords to consider:
Vital signs
Clinical procedures
EMR/EHR software
Phlebotomy
HIPAA regulations
Medical billing and coding
Appointment scheduling
Patient education
Resume Style
Your medical assistant resume should be no more than two pages in length (with one page being ideal), with a clean and easy-to-read font such as Arial or Calibri. Make sure that your contact information is easy to find and up-to-date. Use bold or italics to highlight important information, and consider using bullet points to break up large blocks of text and keep your accomplishments concise. Pay special attention to past and present tense; use past tense when describing tasks from any former jobs and present tense to list tasks and duties for a job you currently hold. For example, you "assisted patients" at your former job; you "assist patients" at your current job.
Cover Letters
In addition to your resume, you should include a well-written cover letter highlighting your skills and experience. Your cover letter should be personalized for each job application. It should include specific details about why you're interested in the position and how your skills and experience make you a good fit. Be sure to address the hiring manager by name, if possible, and close with a strong call-to-action.
Medical Assistant Resume Pitfalls
When creating your medical assistant resume, it's important to avoid common pitfalls that can hurt your chances of getting hired. Some of the most common mistakes include:
Including irrelevant information or experience
Using a generic resume template
Failing to proofread for typos or errors
Focusing too much on duties rather than accomplishments
Omitting important skills or experience, or forgetting to include current contact information
Medical Assistant Sample Resume
Now that you are up-to-date on what to include and avoid in your medical assistant resume, take a look at this mock resume to see an example of how to put it all together:
Sarah L. Johnson
(555) 123-4567
1234 Main Street, Anytown, USA 12345
Objective:
Experienced and compassionate medical assistant seeking a full-time position in a busy medical practice. Dedicated to providing exceptional patient care and administrative support.
Education:
Associate of Applied Science in Medical Assisting, ABC Community College, Anytown USA (GPA: 3.9), 2018-2020
Medical Assistant Certificate, XYZ Technical School, Anytown USA, 2017
Skills:
Proficient in medical terminology, patient care, clinical procedures, and medical records management
Skilled in the use of EMR/EHR software
Experience with phlebotomy and other laboratory procedures
Familiar with HIPAA regulations and medical billing and coding
Strong administrative and communication skills
Bilingual in English and Spanish
Experience:
Medical Assistant, ABC Medical Practice, Anytown, USA, 2020-present
Perform patient intake procedures, including taking vital signs and recording medical history
Prepare exam rooms and assist physicians with clinical procedures
Administer injections and medications as directed by physicians
Manage medical records and enter data into EMR/EHR software
Assist with patient education and follow-up care
Coordinate referrals and diagnostic testing with outside providers
Answer phone calls and respond to patient inquiries
Process insurance claims and patient billing
Medical Assistant Externship, XYZ Hospital, Anytown, USA, 2019-2020
Assisted with patient intake and exam room preparation
Observed and assisted with various clinical procedures, including phlebotomy and EKGs
Managed medical records and entered data into EMR/EHR software
Coordinated referrals and appointments with outside providers
Answered phone calls and responded to patient inquiries
Certifications:
Certified Medical Assistant (CMA), American Association of Medical Assistants (AAMA), 2020-present
CPR and First Aid, American Red Cross, 2021-present
References:
Available upon request.