Medical Assistant Certificate/Diploma vs. Associate's Degrees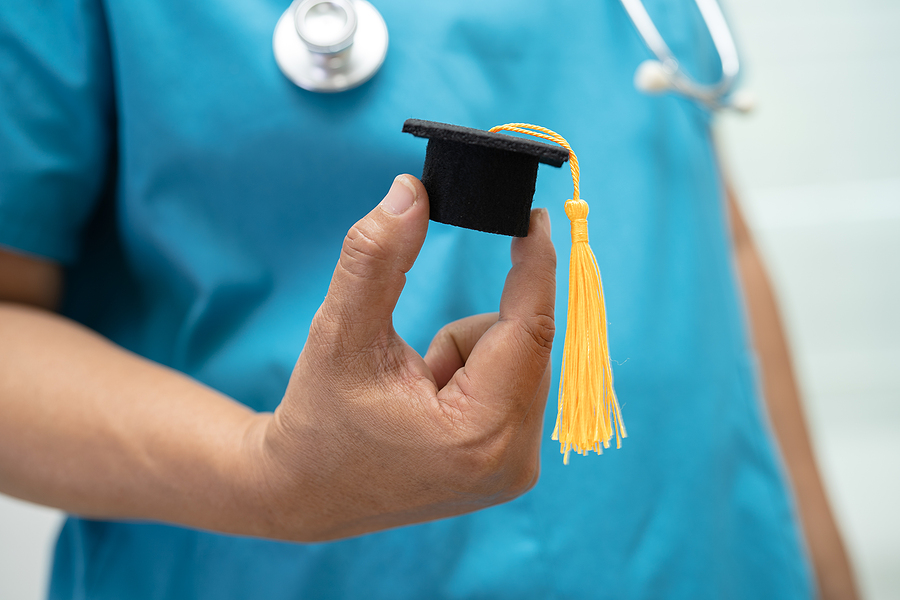 Medical assistants are an important fabric of the medical field. They assist doctors and patients in the medical process by organizing paperwork, appointments, and communication with medical labs. The need for medical assistants, like other essential roles in the medical world, has skyrocketed. If you're considering this rewarding and exciting career, there are a few things you should know about the online medical assistant programs available to you. This guide will help you find the resources and information you need to ensure your successful career ahead.
What's the Difference Between an MA Certificate/Diploma vs. an Associate's Degree?
Before you set out to look for online medical assistant programs, it's important to understand the difference between certificate/diploma programs and associate's degree programs.
Online certificate and diploma programs typically take six months to a year to complete and focus solely on the skills and knowledge needed to perform the duties of a medical assistant. They will result in a certificate rather than a degree.
Alternatively, medical assistant associate's degree programs require two years to complete and also include general education courses in addition to the medical assistant curriculum. While the online medical assistant certificate programs are often hosted by a variety of institutions including universities and medical centers, you will only be able to receive an associate's degree from an accredited school.
While neither a certificate/diploma nor an associate's degree is required to become a medical assistant, the vast majority of employers prefer candidates who hold these qualifications. Completing a high-quality medical assistant training program and becoming certified as an MA can give aspiring medical assistants more employment opportunities compared to those who forgo formal training.
Medical Assistant Training Program Comparison
If you still can't decide which medical assistant training program you want to pursue, this table provides a comparison and general overview of your options.
| | Certificate/Diploma | Associate Degree |
| --- | --- | --- |
| Duration | 6-12 months | 2 years |
| Curriculum Coverage | Basic medical assisting skills and knowledge | Includes general education courses and more advanced medical skills |
| Career Prospects | Work as medical assistants in healthcare settings | Broader career opportunities, including supervisory and administrative roles |
| Advancement Opportunities | Limited without additional education | More opportunities for advancement and further education |
| Cost Comparison | Less expensive than associate degree programs | More expensive than certificate/diploma programs |
| Admission Requirements | High school diploma or equivalent | High school diploma or equivalent; minimum GPA may apply |
| Accreditation | Accredited by ABHES or CAAHEP | Accredited by ABHES, CAAHEP, and regional accreditation bodies |
| Level of Education Attained | Certificate or diploma | Associate degree |
Why Choose an Online Medical Assistant Training Program?
Plenty of online medical assistant programs exist, and there are many reasons why someone would prefer an online medical assistant program over an in-person medical assistant program.
For starters, online programs allow the student to work at their own pace, and from the comfort of their own home. They will save on housing costs and transportation costs in doing so. On the other hand, online schools often lack face-to-face interaction, and you may be missing out on resources including tutors and university libraries.
Other online medical assistant training program advantages include:
Flexibility: Online medical assistant programs offer flexibility in terms of scheduling and location, allowing students to balance their studies with work or other obligations.
Convenience: Since coursework is completed online, students can access course materials and lectures from anywhere with an internet connection, making it more convenient than traditional in-person programs.
Lower cost: Online programs often have lower tuition fees and eliminate the cost of commuting and housing expenses associated with attending a brick-and-mortar institution.
Self-paced learning: Online programs allow students to work at their own pace and review course materials as needed.
Technology skills: Students in online programs may develop valuable technology skills that can be useful in their future careers.
Interactive learning: Many online programs offer interactive tools such as virtual simulations, videos, and quizzes that enhance the learning experience.
Networking opportunities: Online programs may provide networking opportunities with other students and healthcare professionals from different geographic locations.
What If I Want to Work In a Specialty Medical Assistant Area?
There are plenty of opportunities for medical assistants who have a special interest in a particular medical specialty such as cardiology, endocrinology, pediatrics, and dermatology, among others.
Additional education may be required beyond a certificate/diploma or associate's degree program to specialize as a medical assistant. This education may come in the form of on-the-job training, continuing education courses, or specialized certificate programs. This is usually up to the employer themselves. Internships/externships can also be a valuable way for students to gain hands-on experience in a specialty area and make connections with potential employers.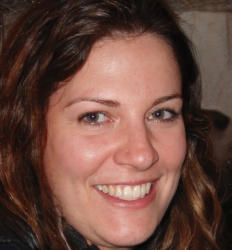 Latest posts by Jessica Wheeler, CMA
(see all)