Endocrinology Medical Assistant Careers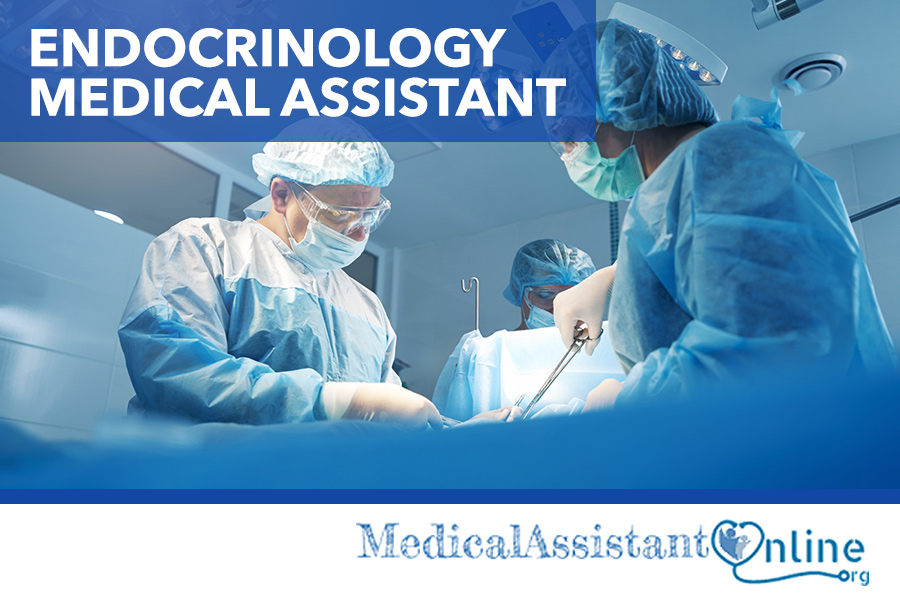 The job of a medical assistant is an important and sometimes understated one. Medical assistants assist both doctors and their patients by scheduling appointments, corresponding with medical labs, helping with patient education, and streamlining medical procedures. Endocrinology medical assistants, who assist endocrinologists, fulfill all of these tasks and sometimes more. To find out if a career as an endocrinology medical assistant is right for you and to learn more about what the job entails, continue reading the guide below.
What Does an Endocrinology Medical Assistant Do?
Endocrinology is the study and treatment of the endocrine system and hormonal disorders. Endocrinology medical assistants assist physicians who help patients with issues relating to the hormonal system. Some examples of the tasks you may be responsible for as an endocrinology medical assistant are:
Assisting with patient intake and preparation for medical procedures
Assisting endocrinologists with diagnostic tests
Educating patients on their treatments and medication
Administering medications and vaccinations and taking bloodwork
Maintaining patient records and scheduling appointments
What Education Do I Need to Become an Endocrinology Medical Assistant?
One of the draws some people may have to the exciting career of an endocrinology medical assistant is that it's a very easy career to start with very little or no education. Medical assistants of all types are not required by law to become educated, licensed or certified before applying for medical assistant jobs. However, you may want to consider entering an associate's degree or certificate program anyway, as there are many benefits.
Possibly the most important benefit is that you will be exposed to first-hand experience before setting foot on the job site so that you'll be somewhat prepared for this busy and sometimes stressful job setting. This will also make you attractive to potential employers who won't need to spend as much time with you during the training process.
Lastly, many training programs include a process to transition new graduates to the workforce. This oftentimes includes resources that connect you with future employers.
Where Does an Endocrinology Medical Assistant Work?
Endocrinology medical assistants will be assisting endocrinologists, therefore the usual places you will find endocrinology medical assistants at work will likely be places such as:
Endocrinology wards at hospitals and medical centers
Endocrinology clinics and offices
Research facilities that employ endocrinologists
Universities and educational centers
What Is the Average Salary for Endocrinology Medical Assistants?
You can look forward to taking home between $51,500 and $82,999 per year as a medical assistant working in endocrinology, depending on your experience and whether there's demand for endocrinology medical assistants in your area. Exact salary figures will fluctuate due to location, type of employer, and other factors.
What Is the Job Demand for Endocrinology Medical Assistants?
According to the Bureau of Labor Statistics, there is particular demand for medical assistants of all specialties and will be for many years. This is largely due to population aging, increased access to medical care, and advancement in medical technology.